Fair Porn Matters:
Our Mission.
We, that's Evi, Esti and Luna. What unites us is the desire to make fair porn accessible to everyone.
On mainstream porn sites you will often come across content that is discriminatory, sexist or racist. Often it is not clear whether the porn was produced and uploaded consensually.
But porn can be much better than that! There's heaps of good, inspiring, sensual, feminist, kinky and, above all, fairly produced porn out there; brought to users as text, video, audio, computer game or comic. You just need to know where to find it!
At PORN BETTER, we want to give a space to all the porn sites that do it better – both in the way the content is produced and presented to the audience. We've discovered real gems out there, and we want to share them with you! Discover our favorite sites and what we love about them.
Do you want to support our work? Much appreciated!
Here's how you can help us:
Subscribe to the sites we recommend. If you use our link to go to a porn site of your choice, we get a commission – and a site worth supporting gets more members. Win-win situation!
Give us a feedback on the sites we feature, share your experiences, let us know what we can do better.
Things we don't like about mainstream porn sites

As consumers, we accept that on the same page where we get our kicks, there can also be videos that were created without the consent or knowledge of everyone involved.

We are confronted with sexist texts, racist categories and inhuman comments.

We need to click past aggressive advertising.

It is often not clear by whom and under what working conditions the videos were shot.
Luna
Pronoun: she / her
Luna likes it when porn reflects the creativity and diversity of human sexuality instead of serving clichés. She had the idea for PORN BETTER because it has always upset her how difficult it is to find ethical porn online.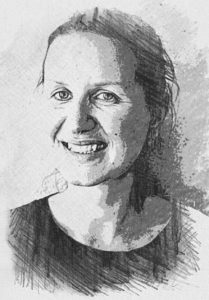 Esti
Pronoun: she / her
Esti finds the wide variety of porn exciting and knows how difficult it can be to filter through the many sites and find something that suits you. To make the search easier and discover new things for you and herself, she is participating in PORN BETTER.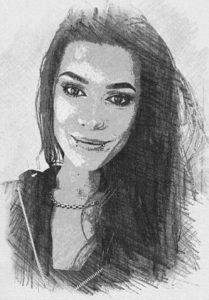 Evi
Pronoun: she / her
For Evi, it is part of an open society that the diversity of people is shown in all areas of their lives – and this also applies to porn. What she loves about PORN BETTER is that it helps people to find the porn or platform where their needs are met, while at the same time respecting ethical working conditions.

PORN BETTER on the podcast: Eine Stunde Liebe

PORN BETTER interview with Watson