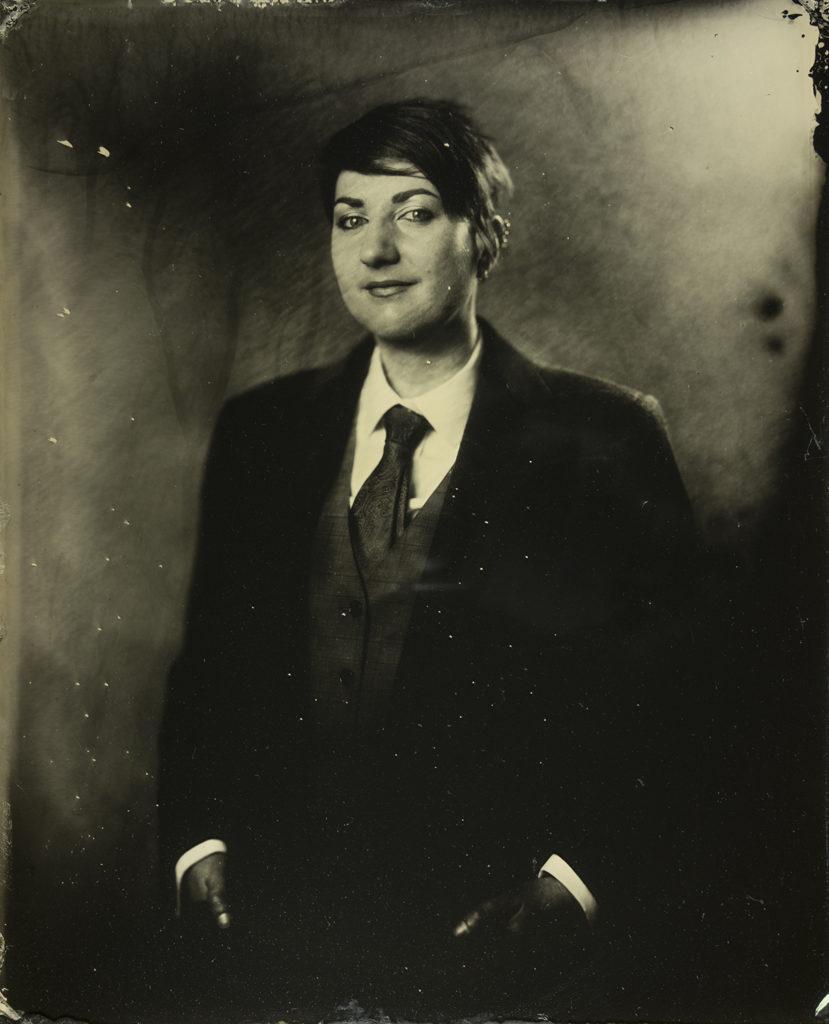 We spoke with Blake from Dreams of Spanking about their journey as a queer BDSM porn producer & performer, shifts in the adult industry and what makes their content unique.

PORN BETTER: What brought you to the BDSM porn scene and what are you doing there?
I've been fascinated by spanking and punishment and impact play for a long time. It definitely predates puberty for me as an interest. As a teenager BDSM porn was a lifeline to me because I was just feeling this enormous sense of relief that I wasn't the only one who's into this stuff. It was really validating and I'd always wanted to perform. I started working as a spanking performer in 2006 and quickly scoped out the land, realized that almost all of the producers were men and some of them were quite sleazy and pushy.
As a performer I was bringing a lot of creative energy to shoots. I would sometimes show up for a shoot that had been booked for weeks and the producer would be like, "Oh yeah, we haven't really thought about what we're doing. Let's do a film about how you're the model and you're late for the shoot and we're punishing you." And I'm just like, "Really? Could… could we not?" So I realized that if I did the unpaid work of coming up with scenarios, then I'd have a better time, they'd have a better product and they'd just lap it up because they didn't have to do as much work.And then I also started to apply feminist analysis to a lot of the stuff that I was doing and seeing. I thought, someone needs to make a gender egalitarian site where men and women and people of all genders are paid fairly, everyone is a professional actor, everything's consensual and people are treated well. After six months of blogging and claiming that someone should do this, I was like, "Hang on a minute. I think I know who that someone needs to be." So after two years of building it we launched Dreams of Spanking in December 2011.
PORN BETTER: How would you compare what working in this field was back when you started as to how it is nowadays?
In the mid 2000's, we were still in the golden age of online porn. It was unregulated. There was a lot of money in it, but it was very male dominated. And now I think there's a lot more creativity, a lot more diversity, and a lot more people making stuff – which is really exciting. The flipside is there's more competition and it's harder to make a living.
It's no longer big studios with lots of money who are making content right now. We've got millions of online sex workers shooting stuff at home and putting it on fan sites, which is creating this amazing diversity of bodies, gender representation, fetishes and sexualities visible through this DIY and often solo content. For high budget films, I would say that more of them are still heteronormative, but I'm really happy with how many more female directors we're seeing, even in mainstream porn.Also, we've got a lot more transparency, especially in the wake of #MeToo. It's a lot harder for studios to get away with behaving badly, even though there's lots of reasons why it's still hard for people to speak out. I feel like we're at the beginning of a really good conversation about how we can improve consent practices on set, and I'm looking forward to that becoming more mainstream and universal.
PORN BETTER: Do you think that these evolutions have also changed the public perception of porn, and if so, how?
I think the biggest influence on the public perception has been the tube sites becoming the place where most people are accessing porn. This is both good and bad. Porn is very normalized and most people are very familiar with it. But what people are seeing on the tube sites is often posted without the consent of the people who made it, often heavily edited by people who didn't make it, or renamed. So it can create a very distorted view of what porn is really out there.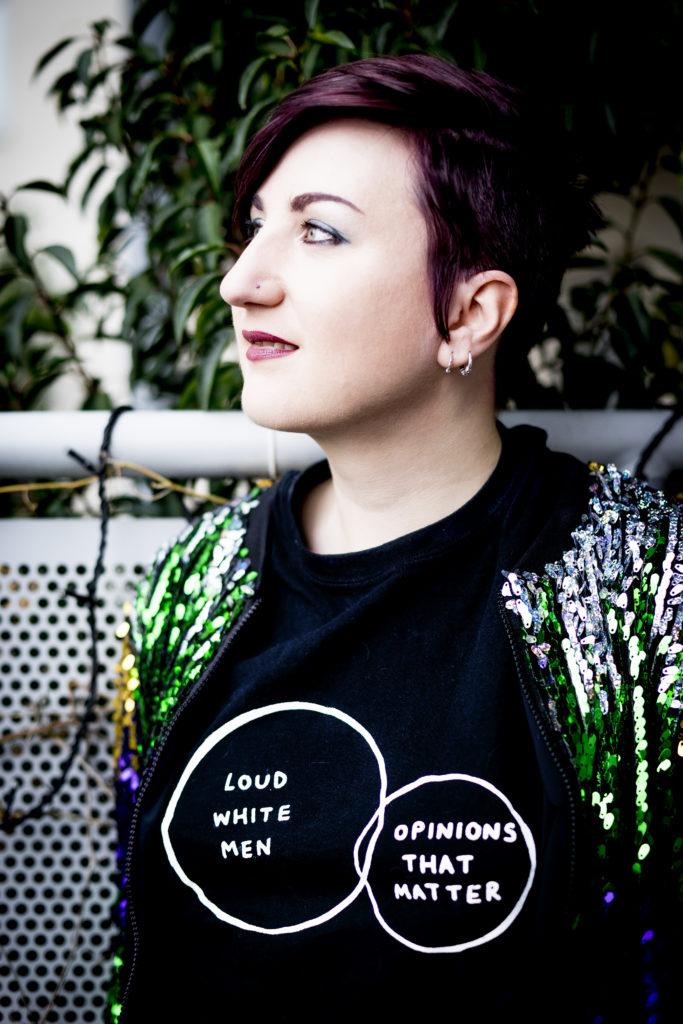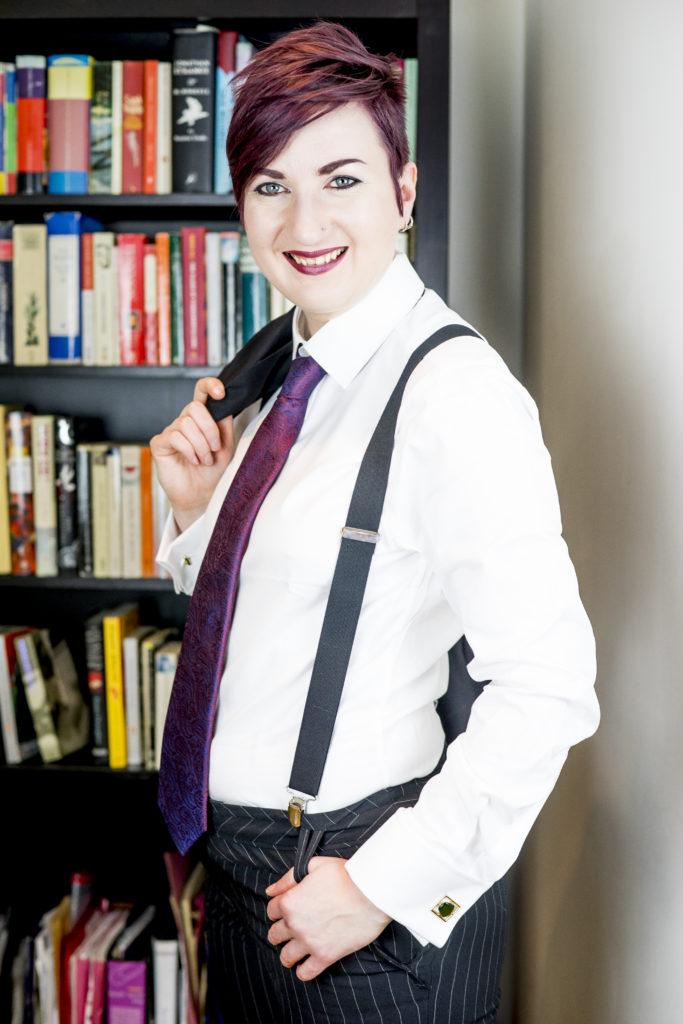 PORN BETTER: Is there a signature style, look or type of content that is really distinctive of what you do as a producer?
We do a lot of quite nostalgic corporal punishment fantasies, either mid 20th century or the Victorian/Edwardian era with historical costumes. It's funny because a lot of the history of spanking in the UK is entrenched in the British class system and the Downton Abbey type vibe, which is a very colonial era with massive class and gender inequality. But that's where a lot of our heritage of fantasies comes from. And we're doing it in this low budget DIY way with trans and queer and diverse performers, with genuine enthusiasts. So I guess we're bringing together that aesthetic of nostalgic and romantic spanking fantasies in anindie queer 2022 kind of a way.
Also, the fantasies that I have tend to be quite dark and with non-consent themes. So the core mission of the site is to produce that kind of fiction in a way which feels really safe to view, with loads of reassurance that it was all consensually and ethically produced, including behind the scenes material, performer interviews and contextualizing information. It's crucial that viewers know it's a fantasy, the performers are respected, and no one was really harmed. No "model late to shoot" scenarios here! We also produce a lot of videos that are more pleasure-based, erotic, consensual scenes where it's not necessarily a punishment and it doesn't have a dark flavor, but it's literally just people doing something because it's really fun and they're having a nice time doing it. That's really important for a lot of our viewers.
In part two of this interview, you'll learn more about Blake's take on porn & ethics! Coming next week – stay tuned.
WHERE TO FIND BLAKE:
@Dreams of Spanking | @Patreon | @Pandora Blake Blog | @Twitter | @Instagram | @YouTube
GOOD TO KNOW:
Other than being a creative mind of porn and experienced sex worker, Blake is also politically engaged and, as their blog may already have revealed, a gifted writer. Blake is currently writing a book about erotic fantasy, coming to terms with ourselves and stepping out of shame while taking responsibility for engaging with sexuality in a conscious and ethical way. The PORN BETTER team is already looking forward for the book release and will keep you posted!